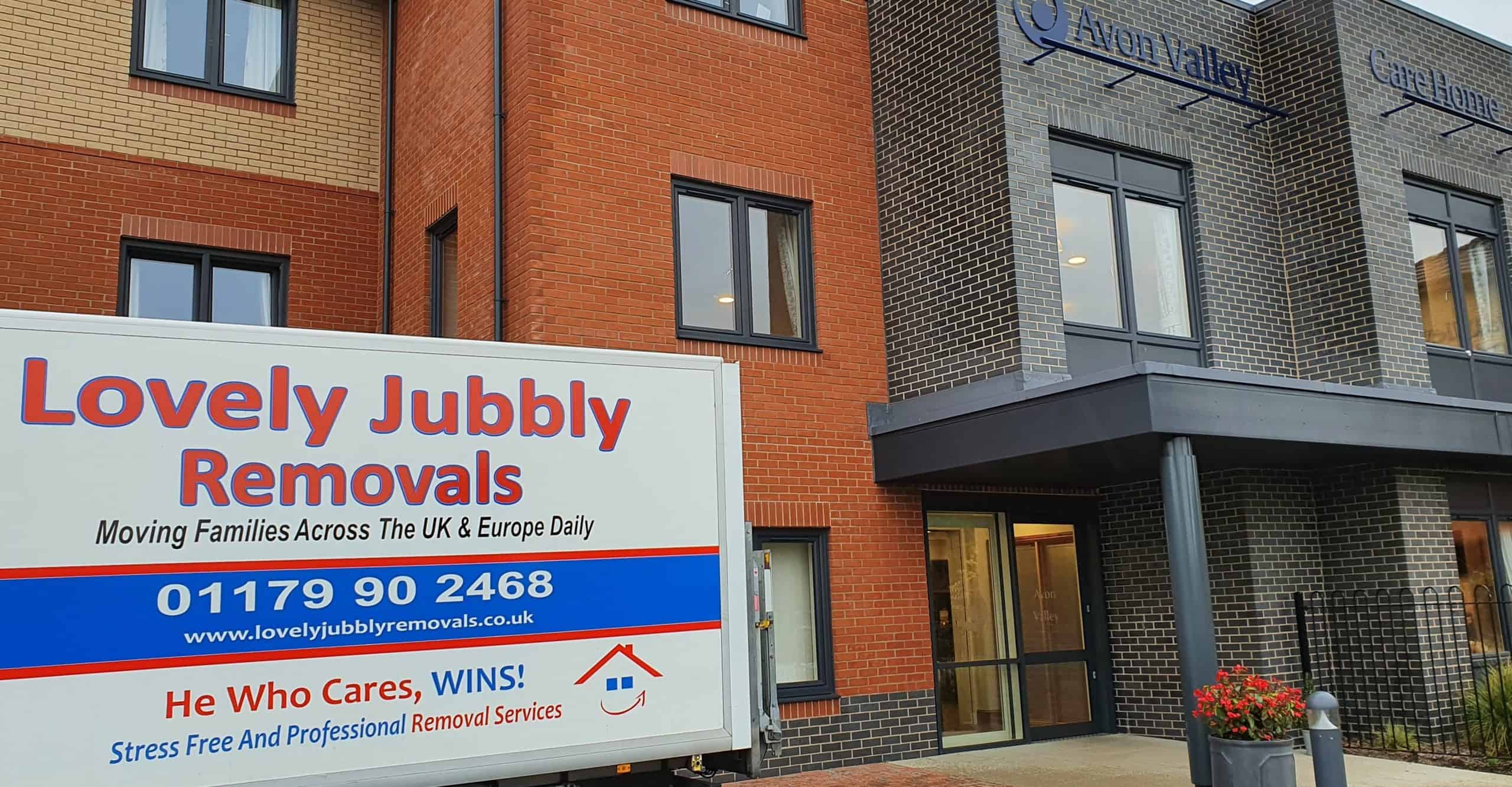 House Removals Bristol. Trustworthy and Professional.
Professional, Reliable and Affordable. Moving Home and Looking for a removal company that has a proven track record? Look no further. Multi award winners offering every service you need for a stress free move.
Free Removal Insurance
Up To £50k
£5+ Millions Worth Of
Goods Moved
House Removals Bristol Service.
Affordable, Reliable And Professional.
Our House Removals Bristol service covers every type of domestic home removal, from six-bedroom house removals to a one-bedroom, small cottage or flats removals. Lovely Jubbly Removals is here to move you anywhere in Bristol, across the UK or even Europe. Whether it's a large house removal or a small one, we've got it covered. We are one of a few house removals companies in the Southwest that offer a fixed price for Bristol house removal services. One price for every move and you won't have to worry about hidden fees, ever.
Whether it's a large house removal or a small one, we've got it covered. We are one of a few house removals companies in the Southwest that offer a fixed price for Bristol house removal services. One price for every move and you won't have to worry about hidden fees, ever.
The final price includes: Vehicles, Fuel, Fully Uniformed Staff, Insurance, Packing Materials*, Sofa Covers, Mattress Covers, TV Covers, Blankets, Straps and FULL PPE, whilst we operate during the coronavirus outbreak. KEEPING YOUR FAMILY AND OUR STAFF SAFE during your house removal.

UK Enterprise Award Winners 2020 & 2021
Best Removal & Storage Company – Bristol
Moving to a new house is stressful. There're no two ways about it. There's so much to think about. For the people of Bristol, however, there's an option that lets someone else take the strain. Lovely Jubbly Removals Ltd have made their name in handling every sort of removal imaginable. We take a look at what the team have to offer, and how they've managed to achieve such a high degree of success.
Lovely Jubbly Removals offer a service that is truly second to none. Some companies specialise in specific lines of work, but this Bristol based business covers every type of removal. Whether it's 4-bedroom house removals, flat removals, international removals, European removals or even a simpler "Van and Man" service for smaller and cost-effective moves, the team can provide something to suit.
Great customer services comes from meeting the needs of the client, and that's the aim of everyone who works at Lovely Jubbly Removals. Many businesses expect customers to handle a lot of the heavy lifting and grunt work, but for this team, it's them who take the strain. All a client has to do is point them in the right direction. Everyone who works with Lovely Jubbly Removals knows that they are not just moving things from one place to another, but valued items that are owned by an individual. Each is treated with the care and attention that they deserve to ensure safe transit.
No two removals are the same, so the team offer a bespoke range of services on a case by case basis. This means that customers get exactly what they need from Lovely Jubbly Removals – no more, no less. Many will not have moved before, or it will have been a long time since they've moved. This has allowed the team to provide some optional extras that make the process a little more straightforward.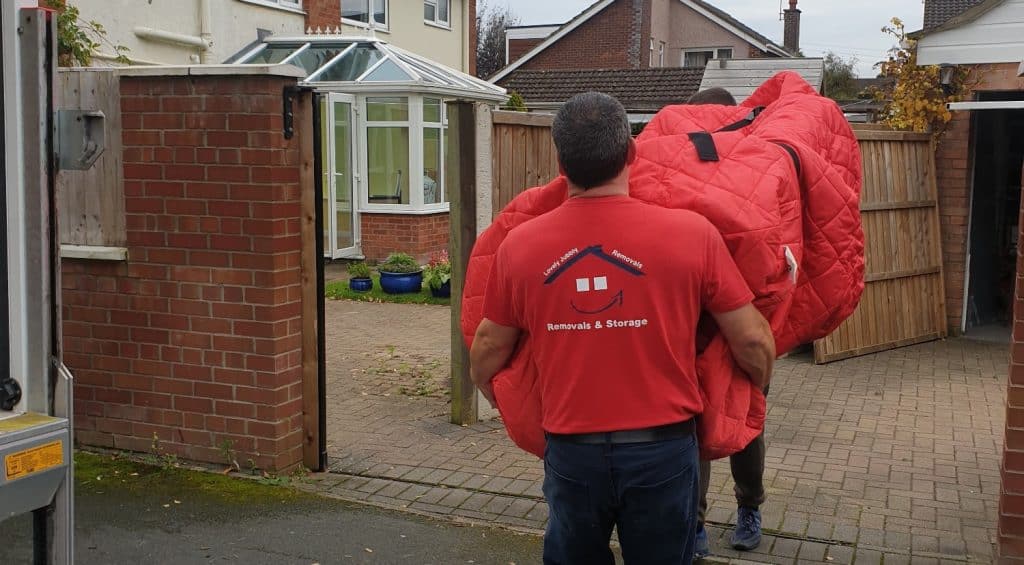 These optional extras are things like packaging and packing services, storage and holding facilities and extra insurance for high priced valuables. Working with a team who already know to how to take care with what you own is already a cut above many removal firms, but few have taken the time to discover a more flexible way of working that makes the process easier for the customer. Nothing is too much trouble for Lovely Jubbly Removals, so it's always worth asking if you need something a little unusual. They'll even arrange transportation for people if that's easier!
Those who are based in Bristol and moving in that area are able to benefit from an incredible free packing materials offer. This offer is available to customers who are using the firm's half day or full day removal services, and include wardrobe cartons, boxes, bubble wrap, tape, paper and mattress covers. A deposit may be required on delivery, but this is refunded on collection or return of the materials in a reusable condition.
The commitment to customer service is what has allowed the business to thrive, with the motto "He who cares, wins" acting as the guiding light for the team. Customers have come to rate the team incredibly highly for their work ethic and careful handling, which is why Lovely Jubbly Removals not only boasts 100% verifiable reviews, but can offer direct contact with previous customers to confirm their exceptional quality.
Moving house is hard, and the Lovely Jubbly Removals team know this better than most. They're committed to making a stressful day as straightforward as possible. It's this attitude that has allowed them to achieve such an enviable degree of success.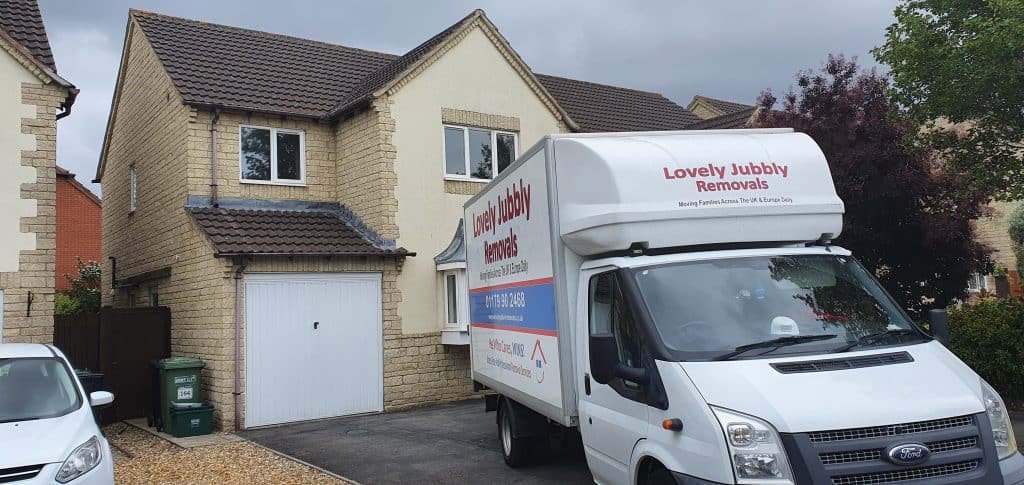 Why Work with Lovely Jubbly Removals
Diligent Group of Packers and Movers.
Our house removals Bristol are carried out by a team of highly skilled packers and movers. Our packers will make sure your belongings are wrapped safely and securely for travel. Then, our movers will carefully remove these items from the home and load them into our vehicles. Our drivers are trained to drive carefully to make sure your belongings are protected throughout the journey.
Quick, Easy and Safe Removals.
Our home removals in Bristol undertake a meticulous planning stage to make sure every move goes smoothly. Our team of packers and movers are careful throughout the entire process, from packing to removing to transporting. Additionally, we are mindful of your schedule. We always do our best to meet the deadline we've provided you.
Fully Licensed and Insured.
Lovely Jubbly Removals understands that accidents can happen. We provide insurance to every client. Should we encounter a problem during the removal process, you're covered. We take full responsibility over any mistake and oversight committed by our team.
Meticulous Planning.
We leave nothing to chance. Every job big or small is planed to a tee.
Perfect Execution.
Timely, Professionally and reliably executed, First time every time.
Completion On Time.
When it has to be done on time we will be there. We can even guarantee a time.
Affordable Prices.
Moving is costly enough so we wont add to your burden.
Contact Us
Have questions or need help? Use the form to reach out and we will be in touch with you as quickly as possible.
Check Out A Snippet of our Removal Companies reviews.
See Why Customers love our Bristol removal company.
Why use a removal company and what are your options?
It is an upheaval in your life, moving house. There is so much to do and you must make sure that everything goes as smoothly as possible, especially when hiring a house removal company . But taking the time to hire the right people can save you endless trouble.
Depending on the size of your home there are three main options: self-move, DIY or a house removal company. For smaller homes, it might be easier to move with the help of friends and family if you have any available – they may even offer to lend a hand for free! However, for larger homes or simply those unable to move heavy furniture around themselves, then using a house removal company makes sense…
There are many advantages to choosing this option over doing it yourself. Relax and let the professionals do everything for you. We can pack all your house belongings up with the utmost care, as well as ensuring they arrive at the new house just how you want them to.
This saves you from having to deal with any damage, scratches or costly repairs later on down the line and is always worth paying that little extra for peace of mind!
It's not only a lot simpler in terms of physical movement but also eliminates the risk of any injuries. Our House removal company can offer a vast range of service as well as guarantee everything is done with the utmost care and expertise.
On top of this, we offer a good deal of insurance, keeping you covered at all times.
This way, if anything does happen during the move, such as a loss or damage to your possessions, it can be easily dealt within the terms written in your house removal contract . As a result there will be less danger of you having to pay any excess costs out of pocket!
I hope this information has been useful; we'd love to hear from you if you would like our help moving from one home to another…
Bristol House Removals
Attention: Are you looking for a professional company to help you move?
There are several things to consider before relocating. From the numerous details of notifying your utility companies, banks, and friends of your move to haggling with solicitors and removal firms for competitive charges and a date that works for you. All this while balancing work and family commitments might be stressful.
Why not utilize our Bristol house removals service and request a free survey to take some of the strain off? Allow us to relieve some of the pressure for you! One of our experienced and dependable movers can come to your home at a time that is convenient for you. They will assess your property and are eager to talk about all of the finer details of your house removal requirements with you.
Free House Removals Surveys
A free initial enquiry is required, and we will send over an expert to carry out a survey on your behalf. This will be followed by a complete tailored quotation that is suited to your particular and individual requirements. We now provide a low-impact What's App survey option as part of our Bristol house removals service, which allows us to assess your property from the comfort of our workplace without using up unnecessary petrol getting about.
If you're short on time or have small kids in bed, this may be an excellent option. It also allows us to go further afield. So if you're moving to Bristol from anywhere in the United Kingdom, contact us immediately! Fill out or submit a free survey request form.
A survey is a wonderful way to get a glimpse of your home and assess your packing needs. It can be difficult to know how many boxes you'll need, how long it will take, what you'll need, and how to pack them securely if you haven't moved before.
Packing services and materials.
It might be an added burden to go online or across the city in search of packing supplies, which are both pricey and pointless. We can provide reused, recyclable, and biodegradable box packaging that match your specific needs. If you want to pack your items yourself but do not require a packing service, we can supply removal boxes and packing supplies at convenient times for you.
We can handle all of this for you if you don't want to squish the packing of all your worldly goods after work, when the children go to sleep, and late into the evening.
A Removals Company in Bristol That Treats Customers With Care
We carry out hundreds of house removals each year and ensure complete client satisfaction on each job. We have a hardworking, diligent, and reliable removal team that will work around your schedule. As it is our opinion that your relocation should not be expensive, we strive to keep our removals costs as low as possible. Every stage of the removal process is met with relentless customer care. We make every effort to keep our reputation and on-time arrival times, every time. Exceptional punctuality; we make every effort to keep our name and timetable accurate at all times.
Our removal vehicles are frequently inspected and maintained to maintain them as dependable as our movers.
All of our vehicles are fully insured and include goods in transit insurance
We offer premium moving services at low prices. Our hardworking, educated and dependable movers are thoroughly trained to guarantee that the loading and unloading process is done in a safe and timely manner, minimizing cost as well as any damages.
Our competent packing providers can supply all of the packing or shipping supplies you'll need on your own.
Trained professional movers can visit your property for free and offer an estimate for removal, packing services, and explain the process in detail.
Bristol's first house removal business to consider its environmental consequences.
Moving offices, either for a new business or job, is one of the most stressful things a person may do. In general, individuals and families are given two options. 1: seek the assistance of a large national removal company with big costs and impersonal services. 2:It's possible to hire a "Man with a Van" for many jobs, but they're often unreliable. Neither is an attractive option.
Lovely Jubbly Removals, on the other hand, believes in delivering a high-quality service rather than simply removing items: we deliver a dependable Bristol Removals Service that has demonstrated its trustworthiness and responsibility over time. We are local movers who are big enough to do complex house removals while being friendly, cost-effective, and most importantly attentive.
Finally, we finish with a cake topper of sorts: We do all of this while still being conscious of our environmental impacts and sticking to our principles. Get in touch with us right now to talk about your moving needs. You may rest confident that if you pick our Bristol removals service, you'll have a hassle-free removal experience and won't break the bank!
Contact Lovely Jubbly Removals on 01179902468 or send your enquiry to us using our self survey tool at https://rm-lovelyjubblyremovals.co.uk/survey.php
© 2018 All rights reserved Powered by Peggy Power. Site Designed By : Adalyn